Extravaganza High School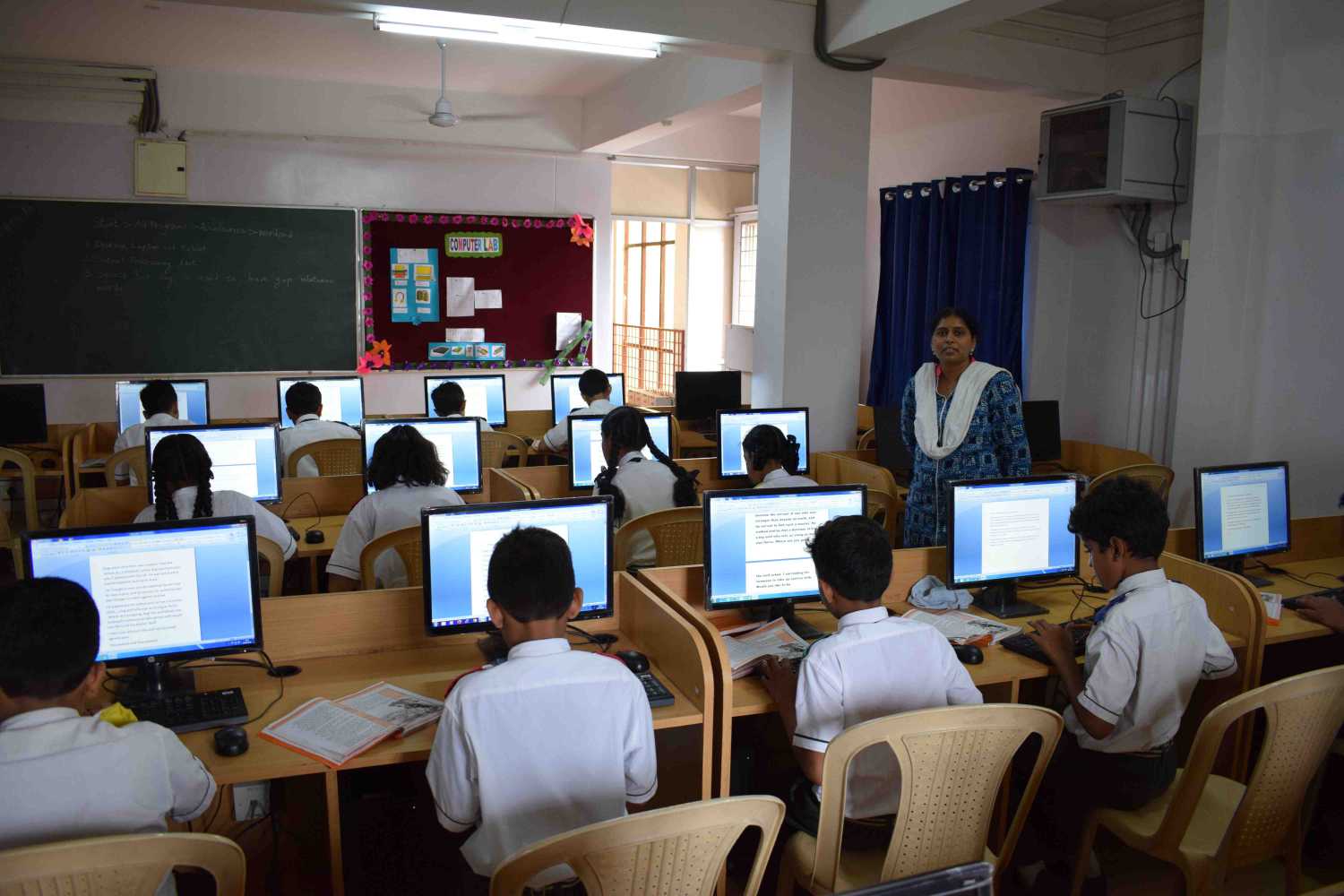 Typing Speed (17.07.2018) : As a part of CCA, Typing Speed Competition was organized for all students of classes VI and VII. Through this competition student learnt typing speed with great interest which improves accuracy and concentration.
Fun with Science (27.07.2018): Can Science be fun? Yes @ SMHS. A competition - Fun with Science is conducted for classes VI & VII. Students have come out with various day to day activities and materials rather than special equipment and materials. This helped them to explore science in an easy way.
Magic Show (14.09.2018): A new talent of Suprabhatians could be discovered through a Magic Show competition for class VI & VII. The magic tricks and skills put up in the magic show was amazing.
T-Shirt Designing (29.06.2018): "Imagination is the beginning of creation". The creative talent in students is infinite and amazing. This kind of competition boosts creativity and makes the students more imaginative. T-Shirt designing competition has brought out the skills of designing.
Essay writing (20.07.2018):Essay writing is not just a method of academic assessment, but also an art, writing vocabulary and style – these activities requires outstanding writing skills which can be developed only by writing essays. This competition was conducted for classes VIII, IX and X.
Salad Making (10.08.2018):To introduce the habit of healthy eating, a salad making competition was held for classes VIII, IX and X. Students came out with different ideas in decorating their salad. Salad making activity proved to be a great learning for students.
Gregarious Suprabhatians
VIGILANCE AWARENESS WEEK: SMHS has observed Vigilance Awareness Week from 29.10.2018 to 03.11.2018 with a theme 'Eradicate Corruption - Build a New India'. Various banners, hoardings, posters etc. were displayed to promote transparency, accountability and integrity in public life.
RASHTRIYA EKTA DIVAS: Rashtriya Ekta Divas was celebrated on 31.10.2018 to commemorate the birth anniversary of Sardar Vallabhbhai Patel. A pledge ceremony and 'A Run for Unity' was organised. Students of classes IX and X participated enthusiastically to re-affirm the inherent strength.
Visit to Ramakrishna Mutt: Ramakrishna Mutt is an institute to impart the age-old cherished ideals and values aimed at providing skills of life-building, man-making, character making and nation building education and training. Classes VIII, IX and X visited this place and attended a seminar on character building and is importance on 15.11.2018.
Bhasha Sangham Celebrations: Celebrating the Linguistic Diversity of India A programme on multilingual exposure to students in Indian languages was organised by CBSE and Ministry of HRD. This programme helped children to enhance linguistic tolerance and respect and promote National Integration.