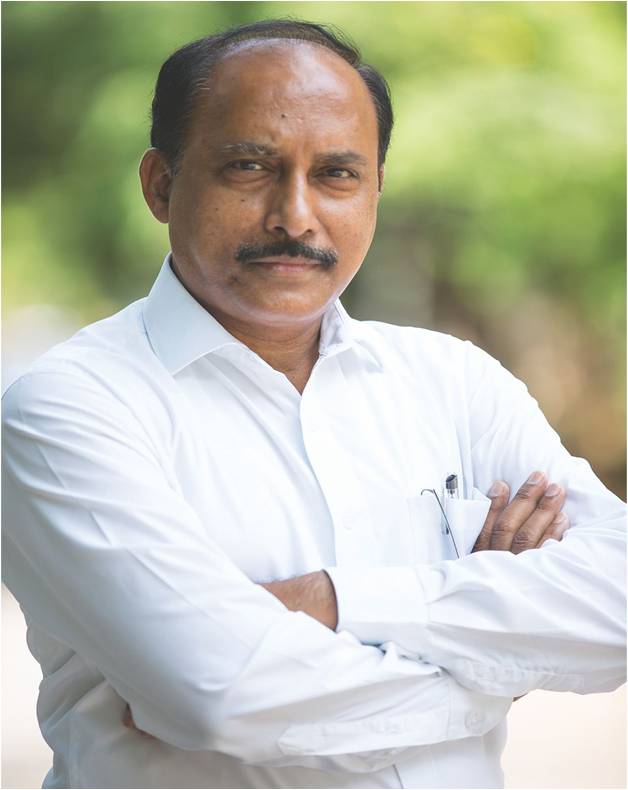 The Secretary of the society, Sri Nalla Narasimha Reddy, is the founder member of the management team and a successful entrepreneur with 20 years experience and commitment towards education.
Sri. Nalla Narasimha Reddy, The Chairman of the Society, is also the Chairman of Nalla Narasimhareddy Group Of Instituions. He is a qualified Lawyer and a reputed Educationist. He has headed a large number of organisations in the capacity of President, Director, Member and Trustee. His acumen has served him to move a long distance upon the success ladder. He is also associated with a large number of social and welfare activities.
His Vision
His vision is to establish a school, with multi-faceted in approach, endowed with an ideally suited infrastructure and environment to accomplish the two-fold objectives of education: namely to augment the academic acumen of a learner and to invest in its pupils a wholesome development, tapping the innate potential towards being responsible citizen of the world.
Sri. Thigulla Sampath Reddy, Director (Acad.), MS. Computer Science from University Of Central Missouri, Missouri State, U.S.A. was awarded Best Graduate for Excellence in Studies. He represents the next Indian generation who always believes in giving that "extra" into working as to really mean the word "Excellence". He supports every event and every step taken to reach the zenith. He is of a mindset as to give freedom to the wings of fancy and create.

Smt. Sindhu Nalla is the Director of the School. She is a qualified Engineer who has Graduated from Chicago State University,USA. Blessed with futuristic insights and strong leadership skills, She firmly believes that "Every child should be inspired to have the heart of Buddha and the brain of Einstein". A calm and caring person by nature, she compares young children to seeds that need careful nurturing and hence has built an institution that caters to the complete well being of the children at school.

Mrs.C.J.Vasantha, is an accomplished educator with more than 18 years of rich experience in education. She is a keen learner and firm believer in the philosophy that 'good education should be focused on learning and not teaching. She holds a double Post Graduate Degree from Osmania University besides being a trained graduate in education. Her rich exposure to CBSE curriculum has empowered her with a diverse and innovative approach as an Academic Leader. She is an expertise in conducting in-service teacher training programs, assessment and evaluation process as per CBSE. Also an educational professional accomplished in organizing teacher curriculum, and loves motivating her team to attain their incomparable and outstanding potential.
She was honored with Dr.Sarvepalli Radhakrishnanan Samman and Neltas – Best Principal Award for her contribution in Education. She is an excellent communicator and believes that learning can also happen beyond books. Being the Principal of SMHS for 5 years, Mrs. C.J.Vasantha has left no stone unturned in establishing and promoting high standards in school. She plays a pivotal role in establishing a safe, nurturing academic community where students prosper. She aims to continue to foster a forward thinking school environment based on her care principles of community, respect, mindfulness and creativity.

'The aim of education is the knowledge, not of facts, But of values'.