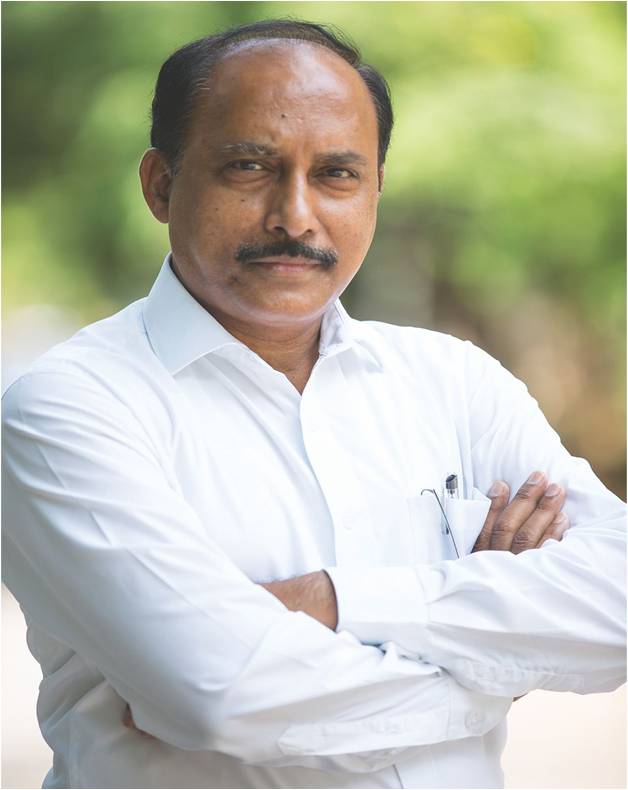 The Secretary of the society, Sri Nalla Narasimha Reddy, is the founder member of the management team and a successful entrepreneur with 20 years experience and commitment towards education.
Sri. Nalla Narasimha Reddy, The Chairman of the Society, is also the Chairman of Nalla Narasimhareddy Group Of Instituions. He is a qualified Lawyer and a reputed Educationist. He has headed a large number of organisations in the capacity of President, Director, Member and Trustee. His acumen has served him to move a long distance upon the success ladder. He is also associated with a large number of social and welfare activities.
His Vision
His vision is to establish a school, with multi-faceted in approach, endowed with an ideally suited infrastructure and environment to accomplish the two-fold objectives of education: namely to augment the academic acumen of a learner and to invest in its pupils a wholesome development, tapping the innate potential towards being responsible citizen of the world.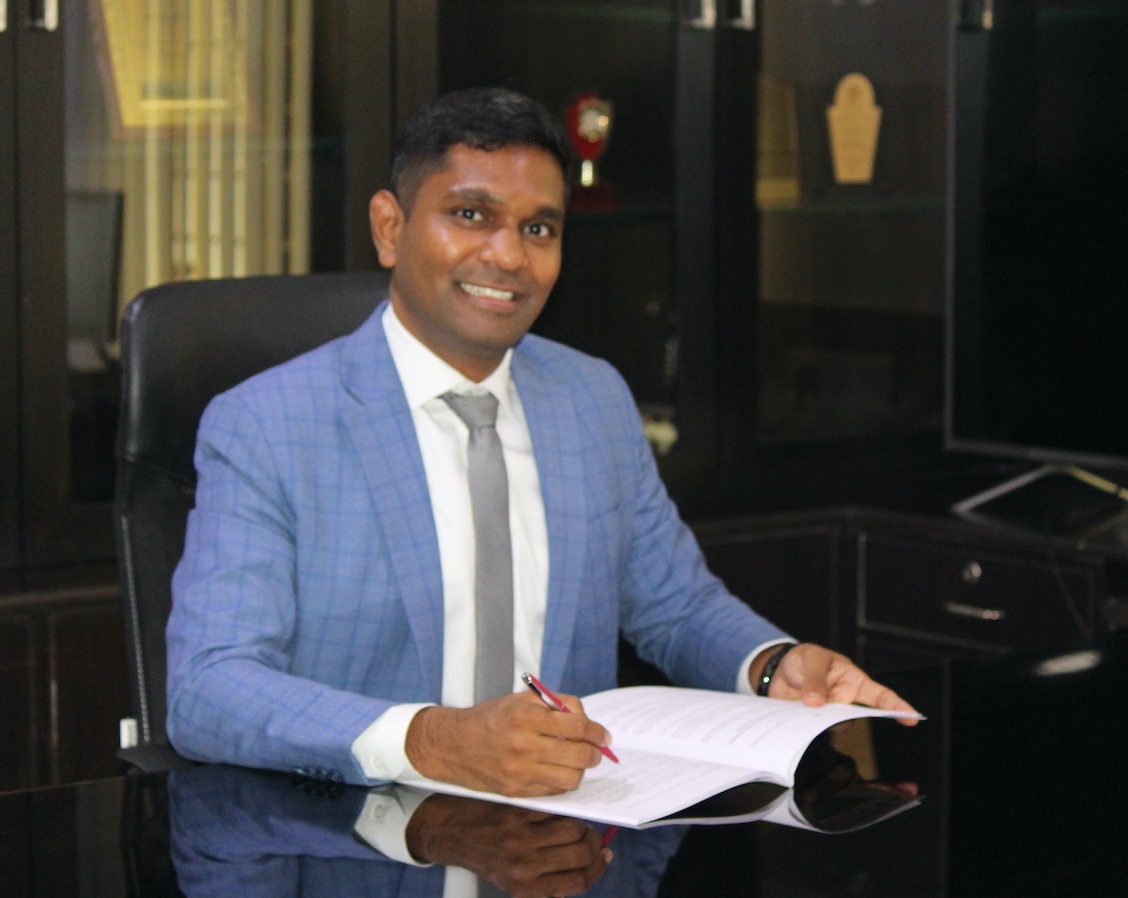 Sri. Thigulla Sampath Reddy, Director (Acad.), MS. Computer Science from University Of Central Missouri, Missouri State, U.S.A. was awarded Best Graduate for Excellence in Studies. He represents the next Indian generation who always believes in giving that "extra" into working as to really mean the word "Excellence". He supports every event and every step taken to reach the zenith. He is of a mindset as to give freedom to the wings of fancy and create.

Smt. Sindhu Nalla is the Director of the School. She is a qualified Engineer who has Graduated from Chicago State University,USA. Blessed with futuristic insights and strong leadership skills, She firmly believes that "Every child should be inspired to have the heart of Buddha and the brain of Einstein". A calm and caring person by nature, she compares young children to seeds that need careful nurturing and hence has built an institution that caters to the complete well being of the children at school.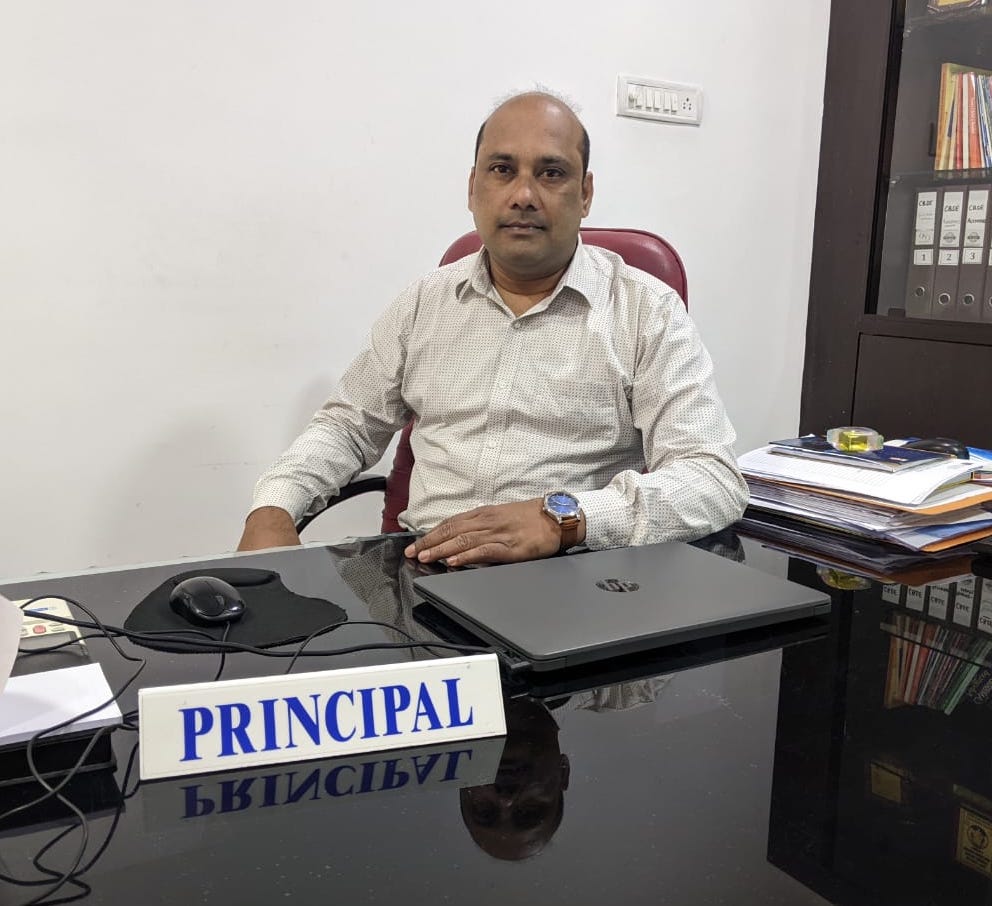 At Suprabhat Model High School, Creative Thinking and Joy of Learning are mantras. This philosophy makes education an enjoyable, enriching and impacting experience for every student.

The credo of Creative Thinking and Joy of Learning has evolved from the concept of holistic growth. This process of learning reflects the desire of the management to give the students the very best of all facets.

It is a pride for me to be a part of Suprabhat Model High School as a Principal, the school which is destined as a responsive, responsible and progressive builder of destinies.

Mr.Nalla Narasimha Reddy, Chairman and Mr.Sampath Reddy, Academic Director with their futuristic vision has been the torch bearers in catalyzing education. Their ideas have led Suprabhat Model High School exploring new vistas for the students.

You stepped into the doorway of this great institution with fresh thoughts, high hopes, and exalted aspirations. I assure you that your ambitions will be accomplished through the able guidance of the highly accomplished and experienced faculty of teachers. In return, the school seeks superior ethics, positive attitude, social, moral values and discipline.

"If everyone is moving forward together, then success takes care of itself" - Henry Ford.

So let's all join hands to take off on this journey to above and beyond.
Principal
G.Bhanu Vishal
M.Sc Physics, M.Sc Psychology, B.Ed