Scintillating Primary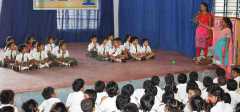 Object Memory:This competition was conducted on 21.06.2018 for classes I & II. The power of memory and simple exercise of that power in the act of remembering. This competition enable students to learn the skill of memorizing.
Handwriting Competition: This competition was held on 19.07.2018 for classes I & II. Practicing handwriting is incredibly important exercise for students, enabling them to develop fine motor skills.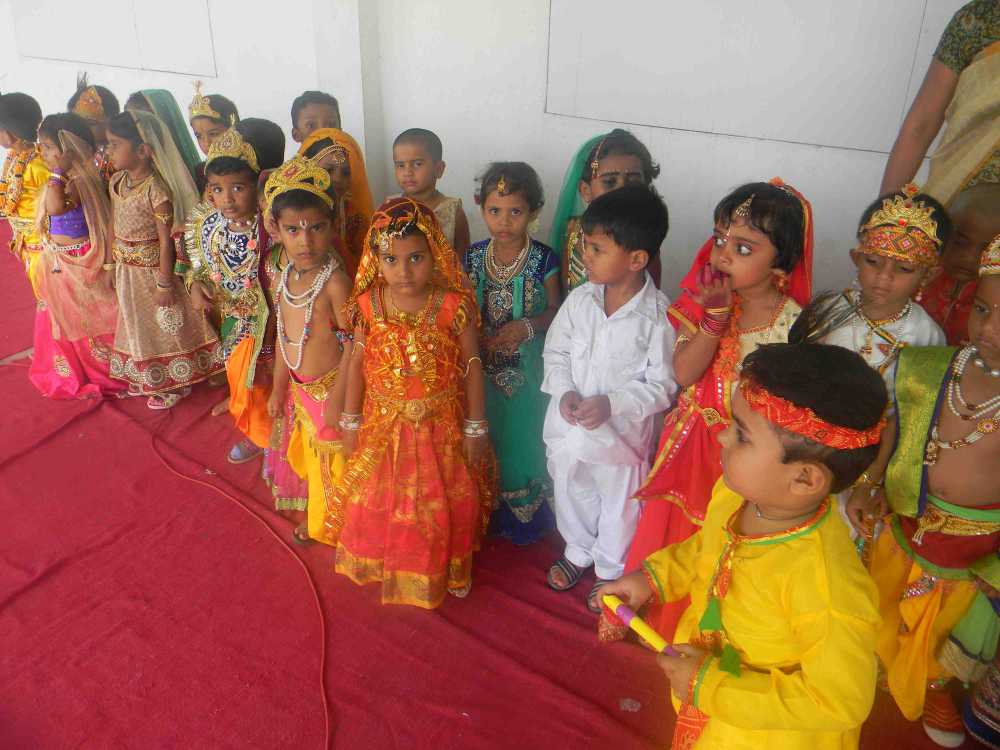 Fancy dress Competition: This competition was held on 13.08.2018 for classes I & II. A fancy dress competition is common, mainly in contemporary western culture where children are given a theme and asked to dress up accordingly.
Birthday Cap making: Birthday Cap making competition was held for classes III, IV & V on 28.06.2018. This competition brought out the creative and artistic skills of the students. Kids always enjoy the collaboration of art and fun. This activity has created an excitement and interest towards art and creativity.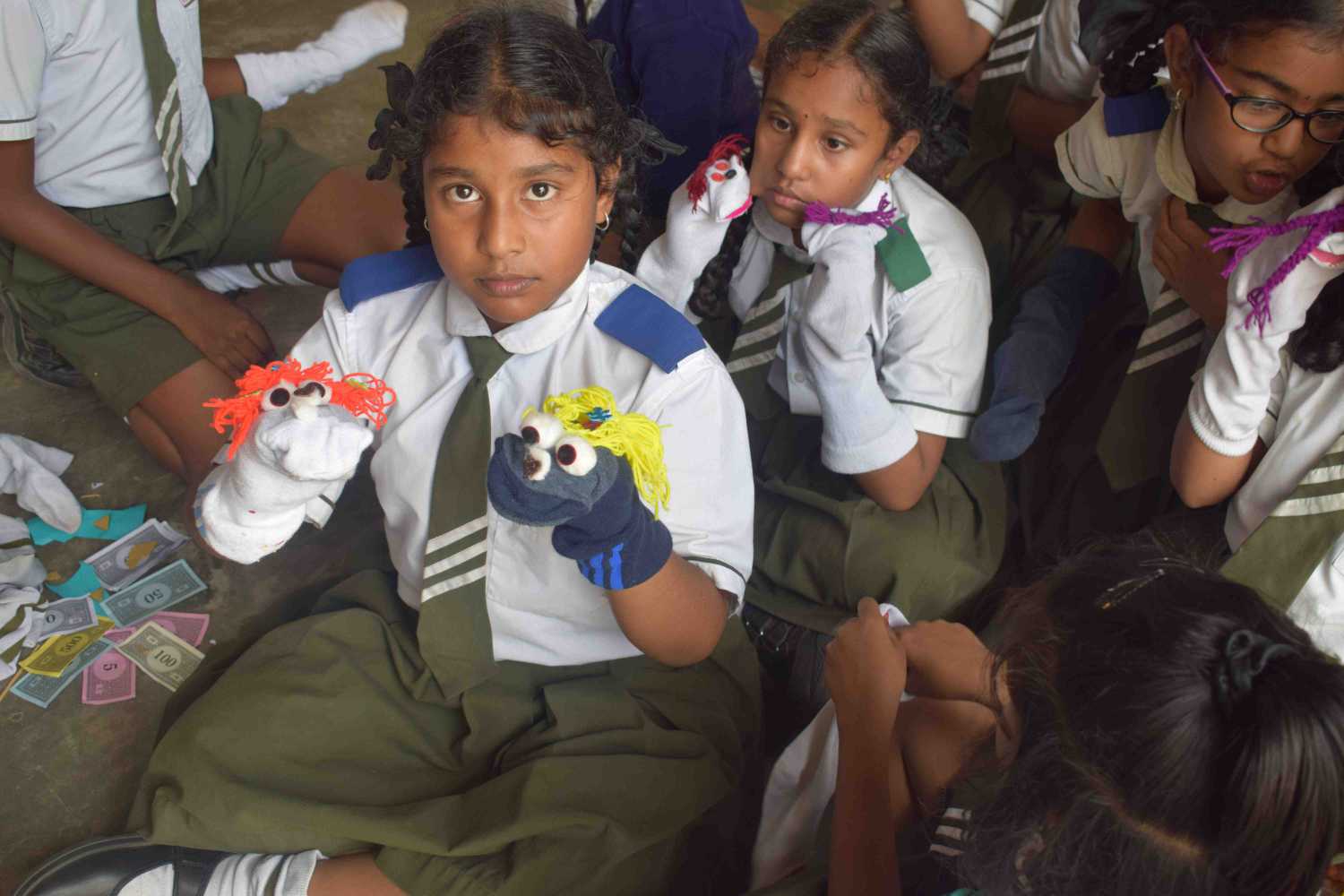 Puppetry: Puppetry can positively affect children's confidence and abilities. To enhance such qualities in our students, puppet show competition was held on 26.07.2018. Students came out with their creative and message oriented ideas. This competition explored different identities and points of view in kids. Children improve their language skills, imaginary skills and creativity.
Quiz: Quiz competition among students encourage them to look beyond their textual knowledge and make the students to be aware of different facts on various fields like Science, Math, Current affairs, Politics etc. To make our students be aware of all this, our school has organized a quiz competition on 06.09.2018 as a part of CCA. This competition created interest in learning process among the students. It also made learning an interesting experience and increased team spirit among the students.
Extravaganza Activities
Story Telling Competition: To enhance the confidence of students, SMHS conducted story telling competition on 8th November for class I and 9th November for class II. Many students participated in the competition. Each child had a unique story to tell. The students narrated the moral based stories. These young story tellers used a variety of props to make their stories interesting and expressive too.
Pick and Speak Competition: Public speaking and good communication are a part of personality development. The activity 'Pick and Speak' was organized as part of CCA competition for classes III to V on 01-11-2018. To help children improve their self -confidence, speaking and language skills, the said competition was conducted. The topics on which children spoke were about school, teacher, birds, animals, mother, father, grandparents, phone television etc. It was indeed a great joy to see students speak on these topics spontaneously. Each one wanted to exhibit their best eloquence. The competition brought out skills including quick thinking and oratory.
Clay Moulding Competition: Clay moulding is a great way to help children develop imagination and spark creativity. Our school organized clay moulding competition on 20th October 2018 for classes I and II and the theme was fruits, vegetables and any play item. A large number of students participated enthusiastically. This competition was the platform for the creative minds of the children to meet their colourful desires.
Greeting Card Making Competition: Greeting Card making for classes III to V on 20.12.2018 was conducted aiming at exploring and encouraging children and giving them a platform to showcase their skill. It was wonderful to watch the zealous students giving expression to their thoughts. The topic given was Christmas, New Year and Pongal. All the students were much enthusiastic.
Group Dance Competition: With the aim of enhancing the dancing skills of the students an inter-house dance competition was organized for classes VIII, IX & X on 28.12.2018. The theme given was patriotism and folk. The energetic students set the floor on fire with their performances. Participants made use of interesting props and the happiness of the students was amply evident with applause and appreciation.
Fireless Cooking Competition : In this modern era to cook a healthy meal is often neglected. To empower the students to explore their culinary skills and increase awareness on the use of ingredients to drum up a healthy snack, this competition was held on 28.12.2018 for classes VI and VII. The judges were excited to behold the interesting array of dishes plated by the students. It created an awareness of having a healthy meal for a healthy life.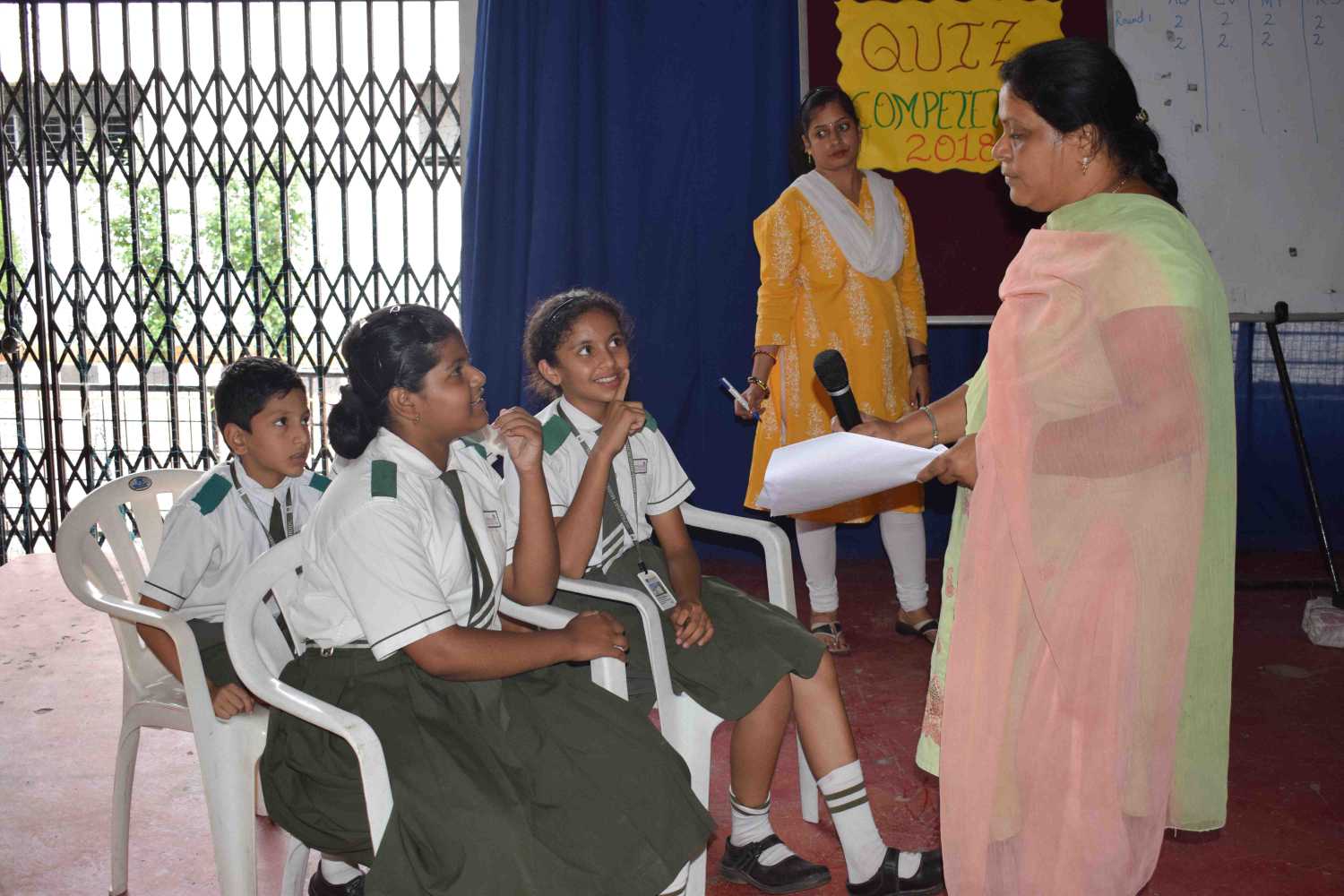 Science Quiz: A science quiz is a form of game or mind sport in which the team attempts to answer the questions correctly. The competition was held on in four rounds which included logical based science questions. It provided an excellent opportunity for students of classes VI & VII on 01.11.2018 to interact with each other to share knowledge and remain updated on advances made in various fields.
Debate Competition: Students generate effective critical thinking into primary issues in the given topic and recognize strength and weakness of arguments. Debates help student in expressing their views in an effective manner and to respond to arguments cogently with which they do not agree.
Students generate effective critical thinking into primary issues in the given topic and recognize strength and weakness of arguments. Debates help student in expressing their views in an effective manner and to respond to arguments cogently with which they do not agree.